dicentra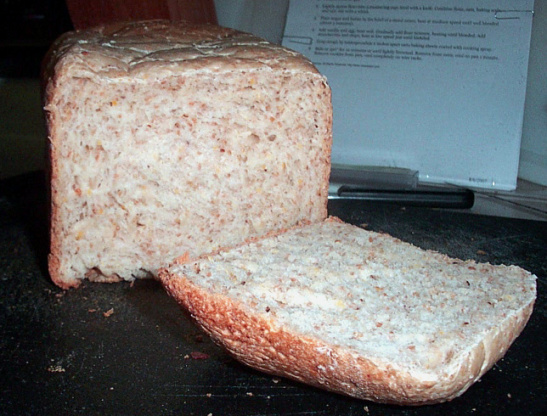 This is from TOH magazine.I am typing it up for safe keeping and ZWT2. Makes 1 2-pound loaf. The bread is nice and soft, but somehow still chewy at the same time. Wonderful for sandwiches! I used Bob's Red Mill 10 grain cereal and 3 1/2 cups all purpose flour and it worked beautifully!

This recipe makes a delicious, hearty and rustic bread. I used 2 cups of whole wheat and 1 1/2 cups of unbleached flour. It seems that I can never use a whole loaf before it starts growing cultures so I always make buns that I can freeze and use as I like. I got 8 big buns and I likely should have made 10 with the amount of dough this makes. I found the amounts of everything to be right on the mark and (aside from the flour amounts) wouldn't change anything. This is an A recipe that I'll be making many times over!
In a bread machine pan, place all ingredients in order suggest by the manufacturer.
Select basic bread setting. Choose crust color and loaf size if available.
Bake according to bread machine directions.