Sensational Meat Marinade
Lvs2Cook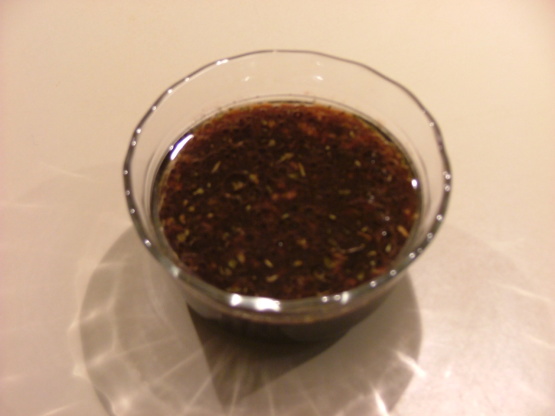 I originally had this marinade posted with my Savoury Chicken #60844, but it is so good with all sorts of meats that I decided to repost on its own. Very easy to make up. Sensational flavour. You'll love it as much as I do.
Mix marinade ingredients in large bowl.
Pour marinade over meat of choosing.
Cover and refrigerate 2-4 hours.
If baking in the marinade, once meat is done, you can boil down the marinade till thick and syrupy and use as a sauce.
If grilling, brush marinade over meat several times to provide maximum flavour and boil down remainder until syrupy and use as a sauce.