Kitty Z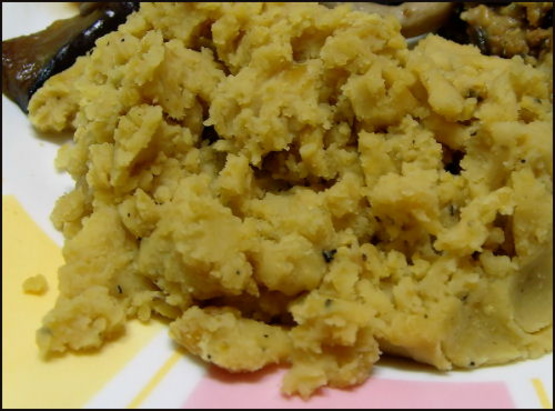 So simple, yet so good! A great side dish or cracker spread. Be sure to use freshly ground pepper in this, as it makes a big difference in the flavor. (Slightly adapted from a recipe in The Low Oxalate Cookbook, Book Two.)

So good - and one of our favorite meals, along with broccoli or green beans. I omit the onion & garlic powder in favor of fresh onion & garlic cooked along with the lentils like some other reviewers suggested.
Place dried lentils, and enough water to cover them, in a small saucepan.
Bring to a boil; then reduce heat, cover, and simmer until very soft and well cooked--stirring occasionally, and adding water as needed. Remove from heat.
Mash lentils with a potato masher or fork; then add olive oil, salt, freshly ground black pepper, onion powder, and garlic powder, and mix well.
Cover pan and let sit for about five minutes before serving.