Derf2440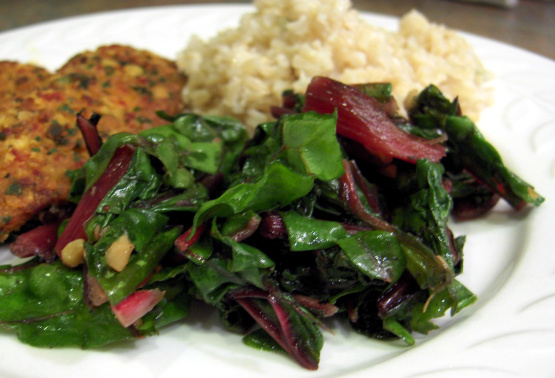 Swiss Chard is not a common veggie in most of North America. It is very rich in iron.Some people say you need to acquire a taste for it. It is rather like strong cabbage. Very low calorie

My Italian grandmother would be very pleased with you. Swiss Chard was a staple on her table, and your recipe is a dead-ringer for hers. Buon appetito!
Swiss Chard should be chopped into pieces about 2" square.
Heat oil in a wok or skillet.
Saute garlic for about 1 minute.
Have high heat and saute the swiss chard for about2-3 minutes. (Water clinging to the leaves is enough liquid to cook the chard).
Toss (do not over cook) until just wilted and getting soft.
Season with pepper and serve.