Delicious and easy. Great for your holiday gift baskets.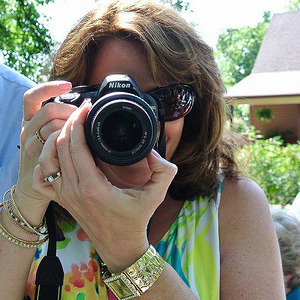 These tasted really good but gosh they were a pain to make!! LOL! First, I think the butter amount is off. I think it is supposed to be 4 Tbls. instead of tsp. judging by the amounts mentioned in the directions. The directions don't specify how to melt the butter and marshmallows so I used the microwave. I really think that was a mistake. I couldn't get the powdered sugar to mix in very well because the marshmallows kept cooling down. I have a feeling this step is something you are supposed to do over heat on a stove. Also, do NOT try to use a mixer on the filling! It will not work...trust me! ;) Dough hooks helped but I couldn't get it mixed well until I used my hands. I also had trouble with the caramel oozing through the peanuts so the outside layer ended up being very sticky. I think more chopped peanuts would help as well as maybe omitting the water in the caramel. The caramel layer was fine while refrigerated but as soon as the candy had been sitting out for an hour or so, it would start to get runny and extremely sticky. I think the water caused that. The sticky, runny consistency turned some people off but those of us who loved the flavor put up with it so we could indulge. ;) With some tweaking, this could easily be a 5-star recipe IMHO. Thanks for posting Karen!
Melt half the butter.
Add marshmallows, stirring until melted.
Add vanilla.
Mix with powdered sugar to make a smooth, workable dough.
Add 1/2 cup peanuts.
Shape into 2 rolls.
Place 1/2 of remaining peanuts on a sheet of plastic wrap, a little longer than a roll.
Melt 1/2 the caramels with 1 T. of water and 1 T. of butter.
Pour over the peanuts.
Place one roll on the caramel and bring up the sides of the plastic wrap to cover the roll with the caramel and peanuts.
Press the nuts firmly into the caramel.
Repeat the process to cover the other roll.
Refrigerate, and slice when ready to serve.