Sage Stuffed Chicken Breasts
dicentra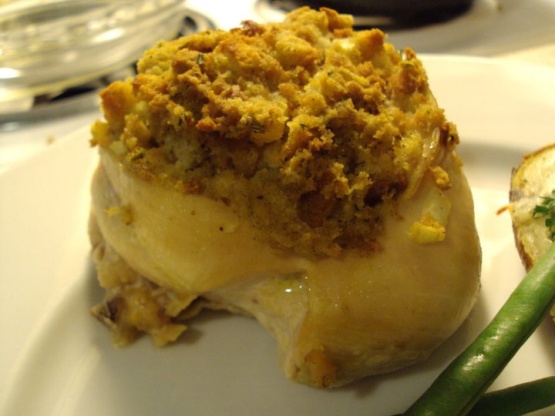 The George Foreman Lean Mean Fat Reducing Grilling Machine Cookbook Great for leftover stuffing!
Place the chicken on a clean cutting surface.
Slit each breast open to create a pocket.
In a medium bowl, toss together the stuffing mix, onion, sage and rosemary.
Stuff ¼ of the dressing in each chicken breast and press edges together to close.
Lightly coat the grill with cooking spray and preheat for 5 minutes.
Grill the chicken for 7-9 minutes or until the chicken is fully cooked and the stuffing is warm.