Quick 'n Easy Strawberry and Banana Smoothie
Thorsten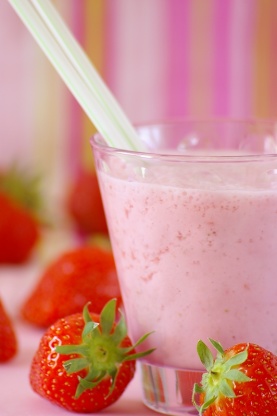 Another Sainsbury's recipe from Jamie Oliver's website. Low calorie and low fat, simple to make, nutritious and delicious. I'm still not sure why Jamie Oliver has Sainsbury's recipes on his website, but that's where I found it.

Top Review by megs_
Soooo smooth and yummy! For one smoothie, I used 1/2 cup milk, 1/2 cup frozen strawberries, 1 banana, and 1 container yoplait strawberry cheesecake yogurt... (which brought the flavor up a notch! :)) I didn't use honey and it was sweet enough for me. This is a keeper! Thanks for sharing!
Place all the above ingredients into a blender and blend until smooth.
Adjust the sweetness according to taste and pour into serving glasses.