Olive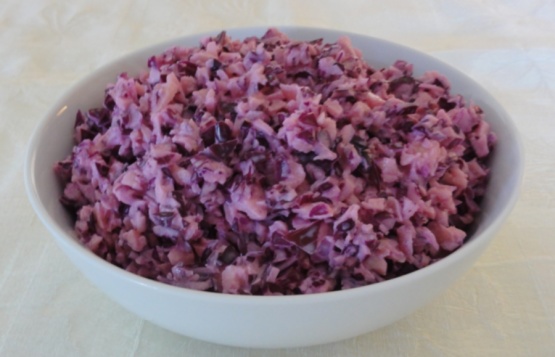 I have not made this as yet. But was looking for recipes to serve next weekend when we are having guests who tend to like veggies. So wanted to do some experimentation. This recipe also looked like a way to use our plentiful apple crop! Cook time is minimum refrigeration time.
In a large serving bowl toss together the cabbage, onion and apples.
In a small bowl, whisk together the dressing.
Pour over the veggie mixture, and stir to coat.
Serve chilled on a leaf of green cabbage as garnish.