Derf2440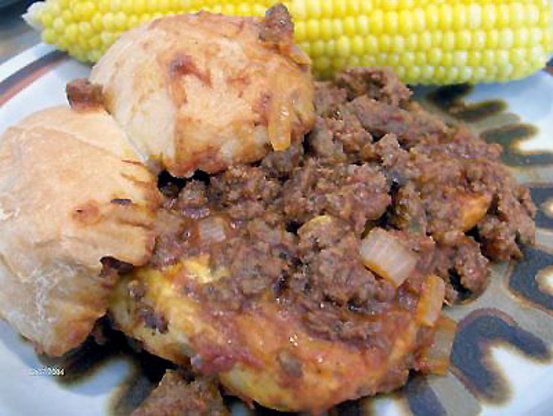 These are a good hearty burger, kind of like a pizza sloppy joe. Delicious and easy to do! I usually cut back a little on the garlic salt, you can do what you like. You can make these ahead, and just pop them in the oven when ready.
Brown ground beef, butter and garlic salt, then add pizza sauce and simmer for 5 minutes.
Put ground beef mixture and cheese on hard rolls.
Wrap in aluminum foil and bake in oven at 350° for 15 minutes.