Bergy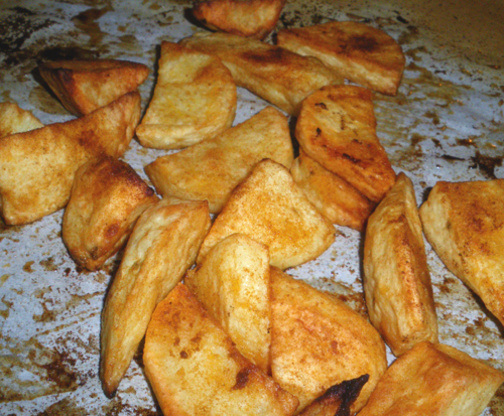 Put these great potatoes in the oven, then you have hands free for the rest of the meal.
Place potatoes in shallow baking pan.
Drizzle margarine over.
Season with salt and pepper.
Bake at 350* for about 1 hour or until tender.
Baste occasionally with the margarine.
Sprinkle with paprika and serve.