Orange Pineapple Smoothie
mliss29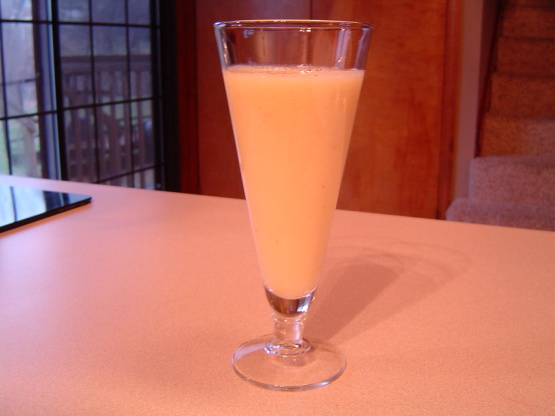 This was very good and I will definitely have it again. I doubled it with 1.5 cups of pineapple-orange juice, 2 bananas, 1 tsp fresh ginger and a little ice. Well, I guess that's quadrupling the banana. I like banana! Great smoothie. Thanks! Reviewed for Healthy Choices ABC tag.
1⁄2 cup orange juice
1⁄4 cup pineapple juice
1⁄2 banana
1⁄4-1⁄2 teaspoon gingerroot, fresh,peeled,grated
1⁄2 cup crushed ice or 2 small ice cubes
Blend all ingredients in a blender or food processor until smooth.