Moroccan Spiced Preserved Lemons
Nasseh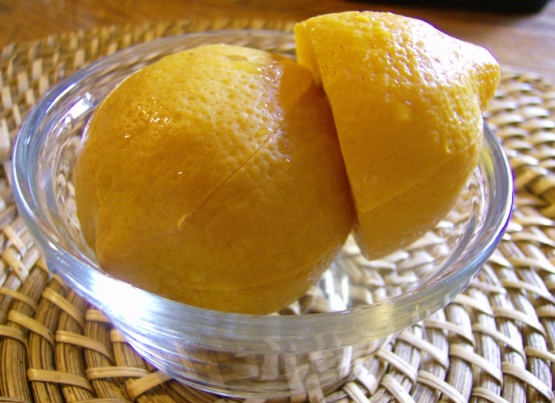 Preserved lemons add an unique flavor to many Moroccan & North African dishes. They are easy to make & they store for a long period of time.

These lemons are the real deal. I put them in a tajine and got the thumbs up from my egyptian husaband and moroccan friends! thanks for posting
Pour the lemon juice in a large glass jar then add the spices & 1 tablespoon of sea salt.
Slice the lemon 5 times, from top to bottom, leaving 1/2 inch at both ends. Squeeze open each slit & add a generous amount of sea salt into each opening. Gently reshape the fruit when you are done. Repeat for each lemon.
Pack the lemons into the jar, pressing them down to release their juices & to make room for the remaining lemons. Add any remaining salt to the jar. Cover the lemons the rest of the way with water then seal with a lid, leaving some air space at the top.
Let ripen for at least 30 days in a warm place. Shake the jar a couple times a week to distribute the salt & spices.
Preserved lemons do not need to be refrigerated & will keep up to a year. The pickling juice may be used 2 or 3 times over a year's time, simply add any unused rinds to the jar after sprinkling with salt.
To use: Rinse with running water then remove & disregard the pulp (optional, my husband likes the pulp).