Annacia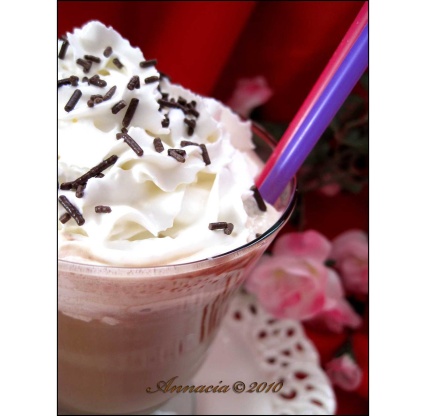 A creamy and delicious dessert-in-a-glass!

PERFECTION! This is such a delight. Coffee lovers of America should drink this each day just becaue it makes you so happy. I made your lovely dessert coffee with strong black coffee, some rockey road ice cream and a touch of dutch cocoa added in for good measure. I was going to add the whipped cream but did not want to wait a second longer. Delicious! Oh this is definitely a keeper and in the summer I can see having this with iced coffee. OH GOSH hurry up summertime! Made for AUS/NZ Swap 50
In a tall glass or large mug, mix coffee and milk until well blended.
Stir in ice cream and mix until creamy.