luvmybge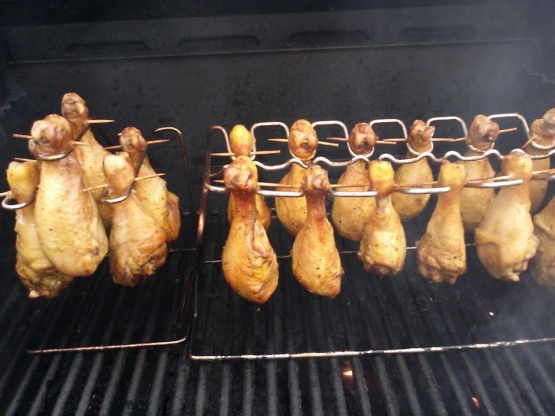 This steak is very very delicious and juicy. My mother says I have spoiled her and swears it is better than the "Outback Steakhouse." If you like tender, juicy steak here it is. Prep time includes an hour for marinating. The longer the better!! If you want to decrease serving size it is not necessary to decrease amount of marinade.

Oh my gosh. This was out of this world. No need for steak sause for this steak. I used New York Strips and marinated them for 3 hrs. I will probably marinate them longer next time. Thank you so much Chance
Place thawed steak in a casserole dish fit to size of steaks.
Sprinkle desired amount of meat tenderizer on one side of each steak and then, using a fork, fork the meat tenderizer into the steak very thoroughly (you cannot overdo it, the more the better!) Flip each steak over and repeat step 2 on other side of steak.
Combine last seven ingredients in a separate bowl and microwave for 2 minutes.
Pour mixture over steaks (the heated mixture helps the sugar dissolve and the meat soak the marinade up better but is not required).
Marinate desired time however the longer the better.
Put the steak on the grill and cook it how you like it.
(I usually save the marinade and baste in while cooking, this keeps it extra juicy) Enjoy!