Bayhill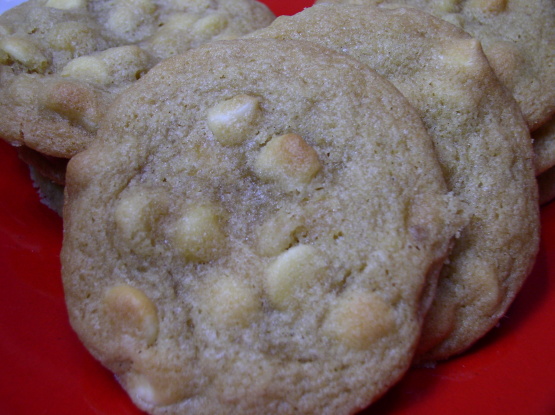 I found this recipe on recipe archives and have made it several times. They are great cookies and we love them.

Top Review by cmd4u
They made the house smell soooo gooooood and they tasted even better!
Heat oven to 375°.
In large bowl, beat butter, granulated sugar, brown sugar, vanilla, and salt with electric mixer until creamy.
Add eggs, beat well.
Stir together flour, and the baking soda.
Gradually add to butter mixture, beating until well blended.
Stir in white chocolate chips and macadamia nuts.
Drop by rounded teaspoons onto ungreased cookie sheet.
Bake 8-10 minutes or until set.
Cool slightly, remove frm cookie sheet to wire rack to cool completely.