Low Calorie Cheesy Asparagus
Entropy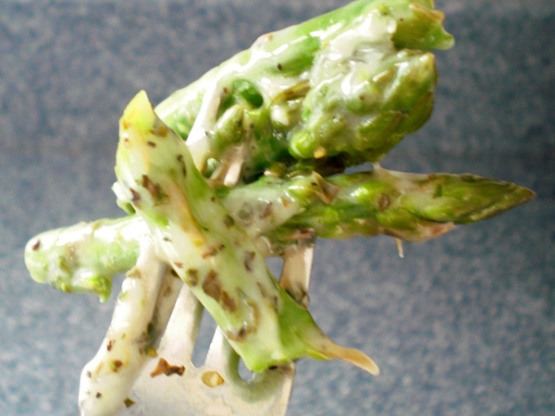 I know plenty of us are looking for low calorie dishes that are satisfying and easy; here is another. I made it for my lunch but it could work as a side dish as well.
Place asparagus pieces in small microwave-safe covered casserole dish. Do not add water.
Toss with seasonings.
Microwave 3 minutes.
Drain, if excess liquid has cooked out of asparagus.
Top with cheese.
Stir to incorporate cheese.