Little Italy Chicken Pitas With Sun-Dried Tomato Vinaigrette
Redsie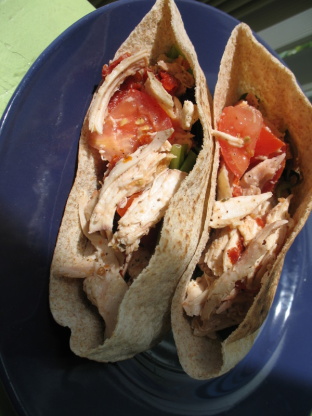 Use oil from the sun-dried tomatoes to prepare the vinaigrette for this sandwich. Courtesy of Cooking Light.

Really nice blend of flavors-- I especially liked the sun-dried tomato vinaigrette - I will never drain the oil off a jar of sun-dried tomatoes again without saving it to make the vinaigrette! I didn't want the extra carbs, so I omitted the pitas and added more greens to make a salad. Excellent! Thank you!
Combine first 5 ingredients in a large bowl.
Stir in chicken, tomato, cheese and basil.
Line each pita half with 1/4 cup greens.
Divide chicken mixture evenly among pita halves.