Lemon Shrimp With Pasta and Basil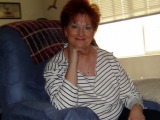 This takes no time at all to prepare.It looks like you've cooked all day! So easy, so basic, so fragrant This works well with chicken also. I sometimes prepare this with both the chicken and the shrimp, but I make a little more sauce, and I will add a little chicken broth to the sauce.
Directions
Cook pasta in a large pan of boiling water for 10 minutes or until al dente.
Add shrimp and drain immediately.
Return pasta mixture to the pan.
Combine next 5 ingredients in a bowl.
Toss with cooked pasta and shrimp.
Sprinkle cheese over pasta and serve immediately.