Lemon-Poppy Seed Bundt Cake
This is easy and delish! The prep time includes the cooling of the cake.
Directions
Heat oven to 350°F Grease 12 cup bundt cake pan with shorting and lightly flour.
Beat cake mix, oil, water, and eggs in large bowl with electric mixer on low speed for 30 seconds, then beat on medium speed for 2 minutes, scraping bowl occasionally. Stir the poppy seeds into batter and pour into pan.
Bake 38 to 43 minutes or until toothpick inserted in center comes out clean. Cool in pan for 10 minutes, and then turn upside down on wire rack. Remove from pan and cool 2 hours.
Meanwhile, make lemon glaze. Mix sugar, 1 tablespoon lemon juice and lemon peel; mix and add the rest of lemon juice 1 teaspoon at a time until smooth and the consistency of thick syrup.
Spread lemon glaze over the top of the cooled cake, allowing some to drizzle down the sides. Store loosely covered at room temperature.
Most Helpful
Nicely moist and flavorful. I did increase the poppyseeds to 1/3 cup and added a teaspoon each of almond and lemon extract to the cake batter for extra flavor. Thank you Southern Chef in Louisiana for sharing the recipe.

Made this as one of the desserts for Christmas Day dinner. Everyone enjoyed it; thanks.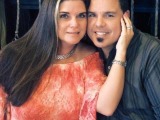 Easy and delicious! The lemon glaze really makes it special. I'm sure I'll be making this one again.