Kate's Easy Crepes Suzette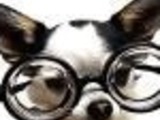 Here's a filling for Crepes Suzette without the traditional flaming--less fun but very good! You can substitute Triple Sec, Cointreau, Limoncello or other liquers for the Grand Marnier. Step-by-step photos are posted in the French Forum under "Techniques." I recommend Kate's Basic Crepes made with butter.
Directions
Cream the powdered sugar into the butter until you have a smooth texture.
Add lemon zest, lemon juice, and Grand Marnier. It will break down (look a little curdled) when you add the citrus and alcohol but that is okay.
Spread the mixture over each crepe.
Fold the crepes in quarters and pile together.
Keep crepes warm in a 200 degree Fahrenheit oven.
Most Helpful
We ate these crepes this morning with some bacon and fresh fruit for a nice indulgent breakfast. I opted to use the orange zest/juice and used your crepe recipe (Recipe #170083). These were wonderful and were much easier to make than I anticipated. I went light on the filling and have quite a bit left over to use later this week! Made for PRMR.

Superbe! I used both lemon and orange and far less butter (about 2 TBSP). Delicious nonetheless!

Made these to serve during the World Cup Final using your own recipe for crepe batter. I used both orange and lemon zests. Everyone loved you that night (and Italy!).