Kate's Easy Crepes Suzette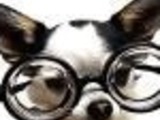 Here's a filling for Crepes Suzette without the traditional flaming--less fun but very good! You can substitute Triple Sec, Cointreau, Limoncello or other liquers for the Grand Marnier. Step-by-step photos are posted in the French Forum under "Techniques." I recommend Kate's Basic Crepes made with butter.
Directions
Cream the powdered sugar into the butter until you have a smooth texture.
Add lemon zest, lemon juice, and Grand Marnier. It will break down (look a little curdled) when you add the citrus and alcohol but that is okay.
Spread the mixture over each crepe.
Fold the crepes in quarters and pile together.
Keep crepes warm in a 200 degree Fahrenheit oven.