Honey Soy Glazed Chicken Burgers/Rissoles
Stacey Q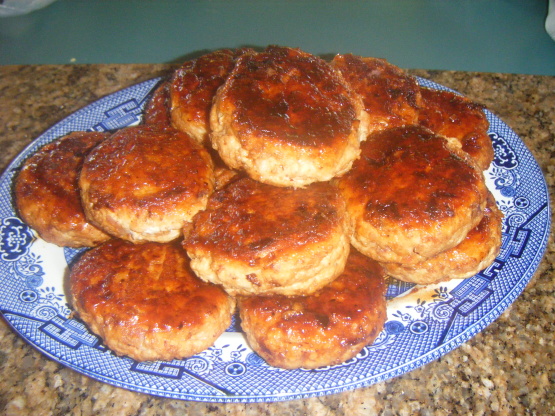 These are a great alternative to regular beef rissoles. They can be served as is or made into a hamburger.
Place all ingredients for burgers except for oil in a bowl and mix together well with clean hands.
Wet your hands and shape mixture into 6 burgers.
Heat oil in frying pan and cook burgers over medium heat for about 5 minutes on eat side or until browned and cooked through.
For the glaze mix all ingredients in a small bowl then pour mixture over the burgers in the pan.
Simmer for another 2-3 minutes, turning the burgers occasionally until the burgers are well coated.
ENJOY!