Healthy Low Fat Ranch Fries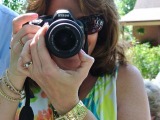 Something a little different than our usual homemade fries.
Make and share this Healthy Low Fat Ranch Fries recipe from Food.com.
cooking spray
1 (1 ounce) ranch dressing mix
Directions
Scrub the potatoes well and cut into thin strips. (I use my french fry cutter).
Place in a large zip-loc bag and spray with cooking spray while turning to coat.
Sprinkle in 1/2 the ranch mix, toss to coat; repeat.
Place on a large cookie sheet coated with cooking spray or non-stick foil. Bake at 450° for 25-30 minutes. Turning once. (Ovens vary so check at 20 minutes!).