Boomette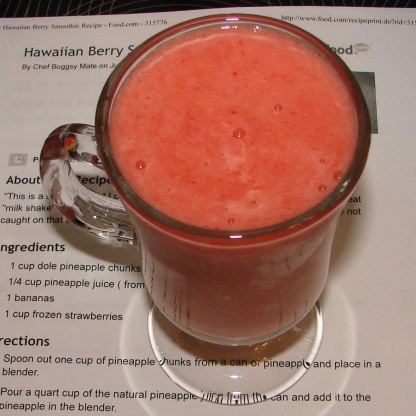 This is a smoothie that I often throw together for breakfast. It also makes a great "milk shake" for the kids when they want some sort of treat. My kids still have not caught on that they are having something healthy!
Spoon out one cup of pineapple chunks from a can of pineapple and place in a blender.
Pour a quarter cup of the natural pineapple juice from the can and add it to the pineapple in the blender.
Add banana and frozen strawberries to the blender and process until smooth.
Serve immediately.