Annacia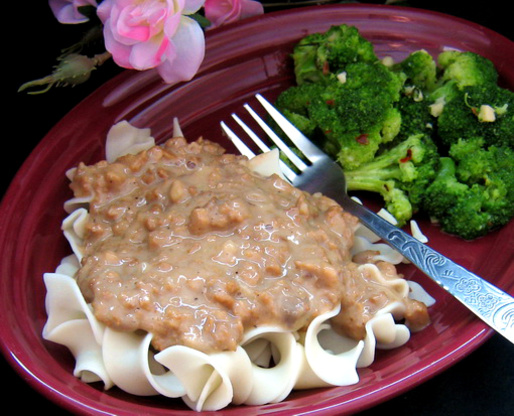 This is a simple & fast way to make hamburger gravy. It taste similar to stroganoff without being too strong.

I didn't have onion powder so I used dried minced onion. I also added a can of canned mushrooms for a little more mushroom flavor. and served over rice. Delish! My son the picky eater really approved. Will definitely make this again.
Place the beef in a large skillet, sprinkle with salt, pepper, & garlic powder. Brown until no longer pink then drain any excess grease.
Add the milk & bouillon, stir until it has melted. Next add in the soup, sour cream, & spices stir until blended.
Heat over medium heat until hot. Serve over mashed potatoes.