Prep 1 hr 10 mins
Cook 10 mins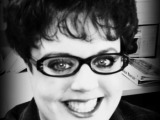 When we lived in Alaska, we would have a huge BBQ for all of our friends every summer. We would fix this grilled salmon along with grilled trout and deep fried halibut. This is our favorite way to eat salmon other than smoked. Prep time includes marinating.
Directions
Mix all marinade ingredients and pour over salmon. Marinate for 1 hour. Place fillets over medium hot coals.
Grill for 3 to 4 minutes on each side.
Reviews
Most Helpful
This recipe officially turned me into the newest salmon lover!! I am almost embarrassed to say, but we have never cooked salmon at home. My son-in-law just came home from Iraq and I was cooking a special dinner for his birthday. When my daughter told me that salmon was his favorite I nearly had a heart attack. I have never been one to cower in the kitchen, and for this special occasion for our soldier home from Iraq I wasn't backing down now. I picked your recipe because of it's simplicity and the ingredients that I knew would be a hit at our table. Before we sat down to eat I prematurely apologized to my son-in-law for using his occasion as our 1st time salmon attempt, but I could have saved myself the breathe. It was absolutely delicious!! We were just blown away at the flavor the marinade and the grill combined with the fresh salmon produced. He loved it and repeatedly complimented our first try at his favorite dish. We are sold...not only on salmon at home from now on, but on this GREAT recipe!! :)

Another great recipe for the cookbook. Used the cajun seasoning from ChrisMc (Cajun Seasoning)and it worked perfectly. Sent the recipe to my daughter in Australia, and her Aussie hubby said it was the best BBQ fish he ever had.
This salmon tastes awesome!! My sister recommended we try this recipe because it was amazing, so we did!! I have never cooked nor eaten salmon so I wasn't expecting much, but my husband (who isn't a huge fan of salmon) and I both thought it was great and are looking forward to making it again!! Not only did it taste great it was easy to make, which is another plus in my book!! Thanks.