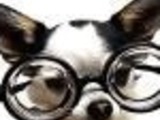 If the Kentucky Derby were run in August, all the juleps would be made this way,
Directions
Place mint leaves, bourbon, simple syrup and lemon juice into a blender and pulse for just a second or two.
Add 3/4 cup of crushed ice and blend until slushy.
Pour into a chilled, large old-fashioned glass or large goblet and garnish with mint sprig.
Reviews
Most Helpful
This is so so good! Love the mint and being it is 80 here on May 3rd it does feel like August. I used agave for the simple syrup using 3/4 teaspoon. A great slushy!