Fig and Mint Salad (Raw Food)
Another raw food recipe found on the internet!
Make and share this Fig and Mint Salad (Raw Food) recipe from Food.com.
Ingredients
Nutrition
6

strawberries, large, fresh, sliced

6

figs, fresh, sliced

2

tablespoons agave nectar

2

tablespoons balsamic vinegar

2

tablespoons mint, fresh, chopped
Directions
In a large bowl, toss together all ingredients until fruits are well coated!
Chill or serve at room temperature & enjoy!
Reviews
Most Helpful
I really wanted to like this, but I felt that the amount of balsamic and mint was just too overpowering for the stars of the dish, the fruit. If I make this again I will definitely either increase the amount of fruit or decrease the other two. My husband didn't care for it at all. Thank you for posting a healthy recipe, nonetheless!
I had some lovely Black Mission figs and couldn't wait to try this! I have never used agave nectar before and didn't realize quite how sweet it is. I made the recipe exactly as posted and would have to see that it was a tad too sweet for me. It is a lovely combination, though, so next time I will just use less agave nectar. Thanks for posting this! Made for Please Review My Recipe Tag game.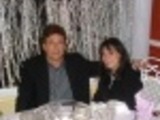 I love fresh figs so had to grab this recipe and saved till the minute I saw figs at the farmers market. Made for breakfast this morning (yes I know it says salad), and was such a nice treat we almost forgot it was Monday and we had to hurry off to work. Thanks for such a great use of fresh figs.