Fig and Blue Cheese Stuffed Pork Tenderloin
This is a wonderful recipe that I found in Cooking Light Magazine. It's easy to prepare, few ingredients and has a beautiful presentation. I've served this with wild rice and steamed green beans with garlic. Enjoy!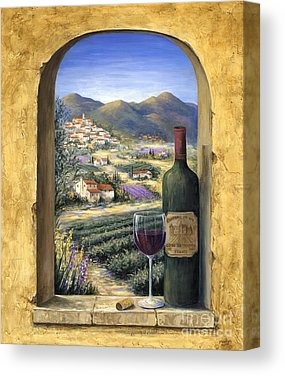 So very flavourful!!! I wanted to use up fresh figs so thought I'd give them a try in this recipe. They (5) worked out quite nicely. I brushed the flattened tenderloin with apple jelly, sprinkled it with chopped figs, crumbled blue cheese, a bit of garlic powder and pepper before rolling up. Once rolled, I sprinkled the tenderloin with chopped fresh thyme and rosemary and added a drizzle of olive oil. It only took 30 minutes at 400 to cook my tenderloin (rested it for 10 more). At the 25 minute point I brushed it with apple jelly. This is such an easy recipe and yet so very tasty!!
Preheat oven to 450°F.
Butterfly the pork by slicing it in half lengthwise, cutting to, but not through, the other side. Open the halves (like a book), laying pork flat.
Place pork between 2 sheets of heavy-duty plastic wrap; pound to 1/2-inch thickness using a meat mallet or rolling pin.
Sprinkle the figs and blue cheese over the pork, leaving about a 1/2-inch margin around the outside edges. Roll up the pork lengthwise, like a jelly-roll. (I tucked in the sides prior to rolling to keep stuffing in, but this is optional.) Secure at 2-inch intervals with twine. Sprinkle pork with salt and pepper, and place on a foil-lined pan coated with cooking spray.
The original recipe called for baking it at 450°F for 20 minutes, however, I've found the tenderloin to still be raw in some areas, so I've adjusted the pre-jelly cooking time to about 25-30 minutes. Use a thermometer to gauge.
Remove the pork from the oven and brush with the melted apple jelly. Return the pork to the oven and bake for an additional 5 minutes or until the thermometer reads 160°F (slightly pink). Keep an eye on the pork if cooking for longer than the additional 5 minutes because I've found the apple jelly that melts onto the pan will begin to burn.
Remove the pork from the oven and let it stand for 10 minutes. Remove the twine and cut the pork into 1 inch slices, or to the thickness of your liking.
Yield: 4 servings (serving size: 3 1-inch slices).