Delish Sweet Potato "fries" Low Fat
loof751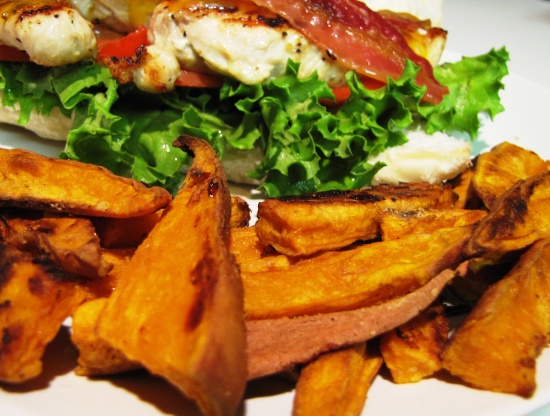 This is a very simple and yummy way to get even the fussiest eater to enjoy the sweet potato.

Yummy. We ate ours with the option of organic yogurt to dip into. I used local organic sweet potatoes from our weekly CSA basket, instead of olive oil I used avocado oil as it is healthier to heat, homemade Cajun seasoning from a recipe on this site, can't remember which one, plus grey sea salt, to taste.
Preheat oven to 375 degrees.
Quarter the potatoes and cut into 1/4 inch thick strips, too thin -- they will burn!
Spread potatoes on a lightly oiled or sprayed baking sheet, sprinkle with oil and seasoning and toss to coat.
Bake in the lower 1/3 of the oven for 30 minutes stirring occasionally.
Season with salt, if desired.