Prep 10 mins
Cook 30 mins
1 2⁄3 cups hot water
1 (6 ounce) package chicken stuffing mix or 1 (6 ounce) package turkey
3 cups chopped cooked turkey
1 (10 ounce) package frozen mixed vegetables, thawed
1 (12 ounce) jar turkey gravy
Directions
Heat oven to 375 degrees F.
Add water to stuffing mix; stir just until moistened. Set aside.
Place turkey and vegetables in 2-quart casserole. Pour gravy over turkey mixture; stir gently, then top with prepared stuffing. Bake 30 minutes or until heated through.
Reviews
Most Helpful
Talk about quick and easy - not to mention quite tasty! I used all white-meat chicken and chicken stuffing mix. The only change I made was the frozen veggies were a 16 oz package, and the gravy was also 16 oz. Worked perfectly! Thanks for a great recipe for quick comfort food!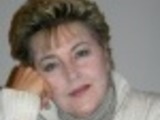 We really enjoyed this dish. It was very easy compared to preparing a "from scratch" pot pie, and it's great when you're in a hurry. I did need to add about a 1/3 of a jar extra of gravy, because it just didn't look like enough. It turned out after baking that the stuffing seemed to absorb a lot of the gravy, so I probably should have added even more. (One of the kids said it was really good but a little dry) Other than that change, I would make this again. Thanks for posting!