Crock Pot Beef N Beer Brisket
Parsley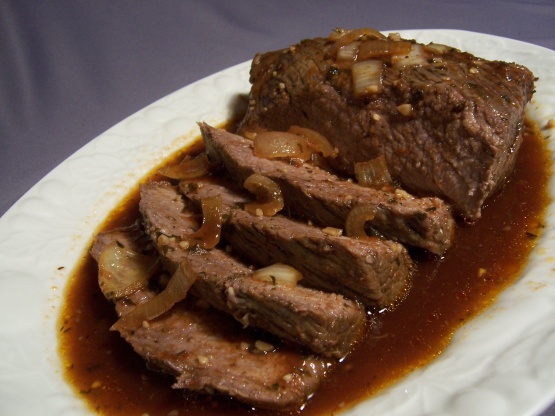 Doesn't get much easier. The sauce comes out sweet and tangy.

think I would cook it longer and shred the meat and make sandwiches out of it. also would thicken the sauce to serve with it.
Place brisket into slow-cooker.
In a bowl, mix together all remaining ingredients; pour over beef in the slow-cooker.
Cover and cook on low for about 8 hours or until desired doneness is reached.
Let rest before slicing; serve with juices.