Cranberry Cooler Cocktail
Bev I Am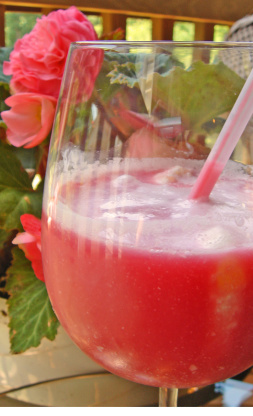 Deliciously refreshing! If you are unable to find pineapple sherbet try Pineapple Sherbet! It is wonderful : ) Enjoy!

SOOOOOOOO good! we loved this and I can't wait to make it again! I used white rum for this, thanks for sharing hon!...Kitten:)
Mix rum and cranberry juice.
Pour into stem glasses.
Top with small scoop of sherbet.