Chuy's Deluxe Tomatillo Sauce
CandyTX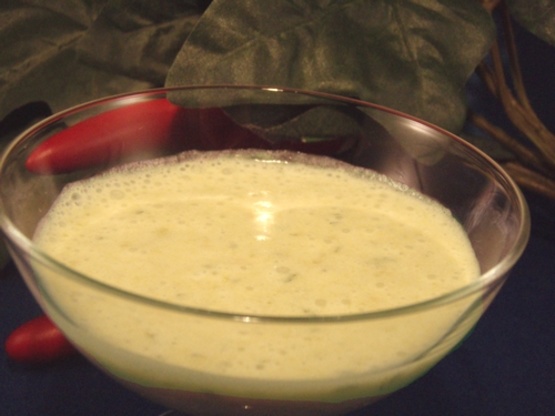 I love Chuy's restaurant, and everything I order, burritos, enchiladas, or chili rellenos, I order with this sauce! I've even covered cheap, frozen burritos with it, and made them (almost) good! This is a copycat recipe, that's really close! Enjoy!

I made some adjustments leaving the chillies out and using 2 tsp. of dried cilantro. need to double the recipie for 12 enchiladas though. this was a great success with the whole family.
Blend all ingredients, in blender or food processor.
Cover whatever you're cooking generously with this sauce, as it soaks in, as it cooks(but make sure it does cook, on top of your enchiladas, burritos, etc, as it contains raw egg).