Christmas Breakfast Sausage Casserole
Prep 8 hrs
Cook 1 hr 30 mins

Submitted by: M.K. Meredith at allrecipes.com.
Directions
Crumble sausage into a medium skillet. Cook over medium heat until evenly brown; drain.
In a medium bowl, mix together mustard powder, salt, eggs and milk.
Add the sausage, bread cubes, and cheese, and stir to coat evenly.
Pour into a greased 9x13 inch baking dish.
Cover, and chill in the refrigerator for 8 hours, or overnight.
Preheat oven to 350 degrees F (175 degrees C).
Cover, and bake 45 to 60 minutes. Uncover, and reduce temperature to 325 degrees F (165 degrees C).
Bake for an additional 30 minutes, or until set.
Reviews
Most Helpful
This was good. We liked it.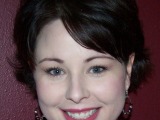 we have this every Christmas morning in my family too, and it's great every time!
I made this for Christmas today. For only having 4 eggs, this was great! I would decrease the cooktime a bit next time but other than that, a great breakfast casserole. Thanks!