GaylaJ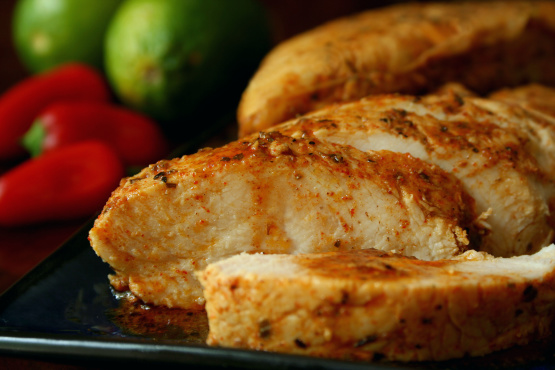 A tasty, quick turkey dish with a kick.

We cut up a whole turkey and used this recipe for the tenderloins plus some of the breast - I suggest cooking as sliced so the sauce gets everywhere!!
Pre-heat oven to 350°F.
Coat an oblong baking dish with non-stick cooking spray.
In a small bowl, stir together all ingredients except turkey. Rub mixture onto all surfaces of the turkey.
Place the turkey in a baking dish and bake 40 minutes, until juices no longer run pink when turkey is pierced, turning turkey over halfway through cooking time.
Slice the turkey and pour the cooking juices over the slices.