Pam-I-Am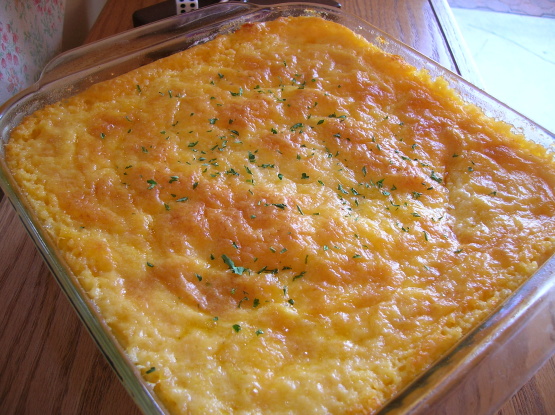 Every summer we use to have a fish fry at my DH's grandparents. I was always asked to bring the grits and never went home with leftovers.
I just made this cheese grits I added bacon and pepper jack cheese white cheddar . American cheese and Sharpe cheddar with eggs very good will be making it again with turkey sauage.
Heat water and salt to boiling.
Gradually add grits and return to boiling.
Reduce heat.
Simmer uncovered, stirring for 5 minutes.
Remove from heat and allow to cool, slightly.
Add cheese, butter and eggs, mix well to ensure all of the grits are incorporated.
Bake at 350 degrees until a light golden brown, about 50 minutes.