Bundt Applesauce Noodle Kugel
A beautiful presentation for a luncheon, it not only looks great, but tastes out of this world! (Tip: make sure that the Bundt pan is coated well with cooking spray) Prep time does not include cooking the noodles. I have even made this in a 13x9 baking pan, just coat the bottom of the pan with melted butter, and then sprinkle brown sugar on top, mix all the remaining ingredients and pour over brown sugar/butter mixture--no need to invert the pan after baking, just cut into squares and serve.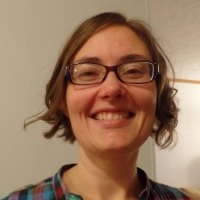 This is the first Kugel I've ever made or tasted. It was easy to make and I used a 9 X 13 pan for it. I made it as written except for leaving out the walnuts. This had mixed reviews at my house. The best summary would probably be that five stars for the taste combination of ingedients and for ease in making it. But only 3 stars on how I personally liked it with noodles. My husband voted 2 stars and said sweet noodle dishes are definitely not his thing. So an overall 4 star seems fair. We will not be making it again; However, if anyone reads this and likes sweet kugels, I would highly recommend this one. I hope that all makes sense.
Set oven to 350°.
Thoroughly coat a Bundt pan with cooking spray (making sure that inside all the ridges are very well sprayed).
Pour 1/4 cup melted butter into Bundt pan; sprinkle the brown sugar over the melted butter, then sprinkle the chopped nuts over the brown sugar.
Cook the noodles; drain.
In a large bowl, combine/mix the remaining 1/2 cup melted butter, eggs, salt, cinnamon, sugar, sour cream and applesauce, mix well to combine; add the cooked noodles, mix well.
Pour the mixture on top of the brown sugar and nuts in the pan (do not mix) Bake for 50 minutes to 1 hour, or until brown.
Remove from oven, turn upside-down onto serving plate.
**NOTE** if making this in a 13x9-inch pan, do not turn upside down, just serve from pan, also sprinkle the top with cinnamon and more brown sugar before baking.
This is so good! I could eat the whole thing in one day--delicious!