Barb G.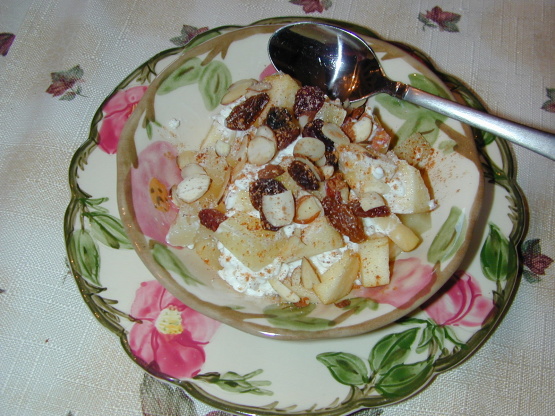 This is adapted from one of the Zone Diet cookbooks (remember the Zone Diet?). It's one of my favorite things to eat for breakfast or lunch.

I liked it and was ok for a Zone friendly breakfast. The cinnamon, nutmeg and cilantro gave it a unique flavor.
Combine ingredients.
Eat and be healthy!