Boston Battered Fried Fish
pammyowl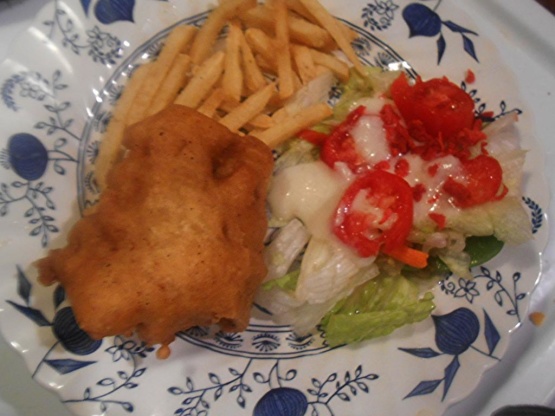 Growing up in Boston, we love fried fish! There I said it....and hope you enjoy the way I created this very easy recipe for delicious "FRIED FISH". I use Tilapia but any white fillet would work. You can also use this recipe to make Fried Calamari. Yum!
Heat oil in a large sauce pan to frying temperature.
In a small bowl mix dry ingredients.
Add water and cider vinegar to make a thick batter.
Dip fish pieces into batter then into hot oil.
Fry for 3-4 minutes, depending on the thickness of the fish.
Drain on paper towels.
Serve immediately with your favorite tartar sauce.