Bell Pepper, Kidney Beans, and Mushrooms
Bergy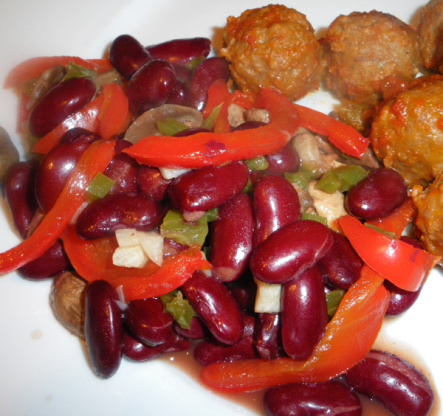 This super easy side-dish is wonderful with any type of grilled or pan-fried steak. Good as left-overs, too. No idea about it's origin, it's been a family recipe for 40 years.
In a 12" pan, saute garlic in oil for 1 minute.
Add mushrooms and saute until golden brown.
Remove mushrooms from pan, add bell pepper and saute until cooked but still firm.
Combine mushrooms, salt, and kidney beans with bell pepper in pan.
Bring mixture to a boil, simmer briefly, then serve.