alligirl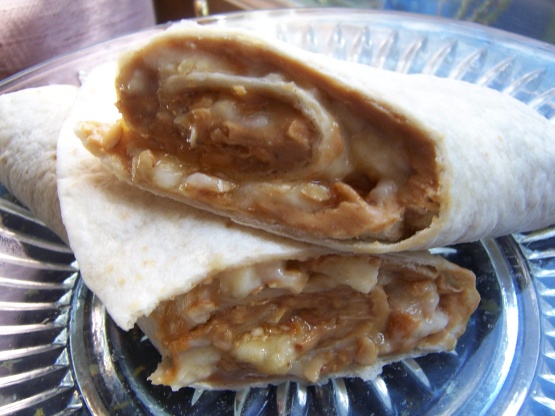 Kids love to make these and they are so good too! Take these camping or for a pot luck. Just cut them into fourths. DO NOT GIVE TO CHILDREN UNDER ONE YEAR OF AGE, unless you omit the honey.
Mash bananas on a plate and set aside.
Spread peanut butter on each tortilla.
Next spread mashed banana one each tortilla.
Sprinkle with nuts.
Drizzle with honey.
Microwave each tortilla for 15 to 20 seconds.
Remove to plates as they can get messy and roll up.
ENJOY!
Can also sprinkle on chocolate chips or other favorite toppings.
These are quite filling.