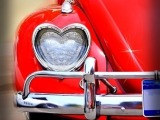 This is so good and super easy to throw together. The recipe goes way back to when I lived in Laguna Beach. We used to have them often.
Directions
Place everything in blender and blend until the ice cubes are well incorperated.
Serve in two chilled glasses.
How easy is that :).
Reviews
Most Helpful
Had this in Dubia. You can cut the calories by using 2 dates, one banana, and almond milk. I have one every day. High in minerals.
This was really awesome. I was at a lost what to do with these dates I purchased in bulk. Now I know! It is also a great substitute for cereal for my picky toddler.
Yummy!! DD2 (5 months) even liked it! I used Balkan yogurt, water to be healthier & because of lactose intolerance, date syrup to taste, the bananas & ice.