Aubergine (Eggplant), Tomato & Mozzarella Melts
Parsley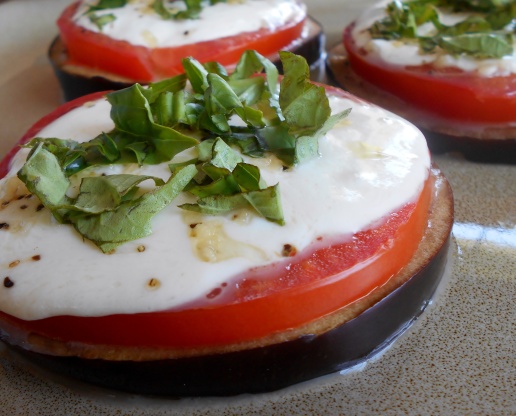 Hadn't ever cooked with aubergine & discovered a delicious easy mousakka & thought I'd play around with the idea of aubergine with my fav flavour of Mozzarella & tomato, the garlic is a real bonus!
Cut aubergine into rings 5cm thick.
Place in roasting dish.
Brush with half oil& shake over half salt.
Place sliced tomatoes on each, then sliced mozzarella.
Sprinkle top with remainder salt, olive oil, pepper& garlic.
Bake for 20 minutes on 200°C.
Sprinkle with fresh basil& serve.