Pneuma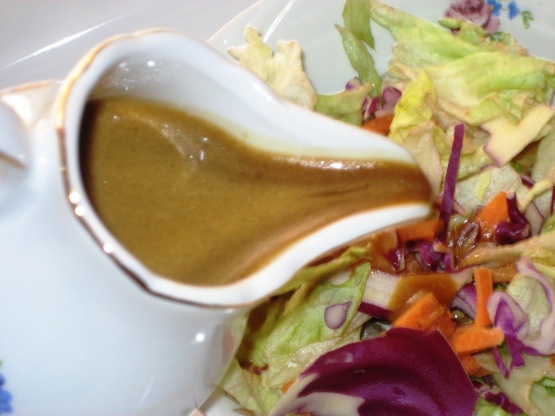 Delicious dressing found on allrecipes.com. It is super yummy on crunchy cabbage salads but can certainly be used on really any fresh raw veggies. Enjoy!

I chose to use this recipe over the others for 2 reasons. 1 - the addition of honey added a different twist that I haven't tried before, and 2 - we Holly's have to stick together LOL! My hubby and I really enjoyed it, and I can't wait to have it over salad for lunch again today. I'm thinking this would be a really good marinade as well. Thanks!
Add all ingredients into a dressing cruet (bottle). Place lid on and shake like crazy. If the honey does not dissolve, you may take the lid off the bottle and microwave for around a minute.