Artichoke Hearts Au Gratin
Parsley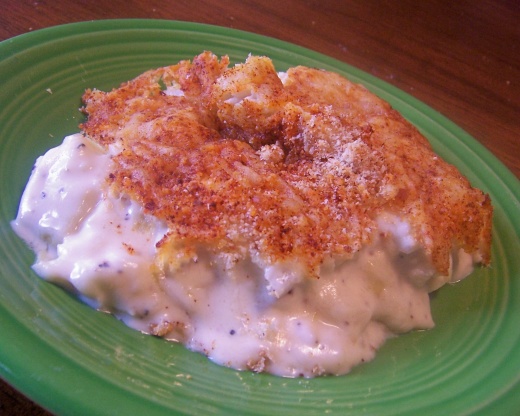 I love artichokes!! I love this with a grilled steak. Cook and prep times are approximate.

Top Review by mabers
I love artichokes and enjoyed this recipe. The only cheese I had was cheddar so used that....also halved the recipe. The only reason I give it only 4*s is the work involved de-lumping the sauce and the messy cleanup. I had to zap it in my mini processor after first trying to whisk it while cooking. There wasn't a speck of butter left in the pan when I removed the artichokes, so the flour went into a virtually dry pan. I thought of adding more, but figured there was already enough butter in the artichokes, so didn't. Maybe that was the problem. Next time I make it I may add only half the butter to saute the 'chokes and add the rest just before adding the flour. I WILL make this 'til I get it right!
Cut artichoke hearts into thin slices.
Saute artichokes and garlic in butter until tender.
Remove artichoke hearts to a shallow baking dish.
Stir seasonings and flour into remaining butter.
Slowly add milk, stirring constantly.
Cook over low heat until thickened.
Remove from heat.
Slowly add liquid to egg and 1/4 cup of the cheese.
Blend until smooth.
Pour sauce over artichoke hearts and sprinkle with remaining 1/4 cup cheese, crumbs and paprika.
Bake at 450 degrees for 15 minutes.