Alcaparrado - Puerto Rican Olive & Pepper Mix
Chas N.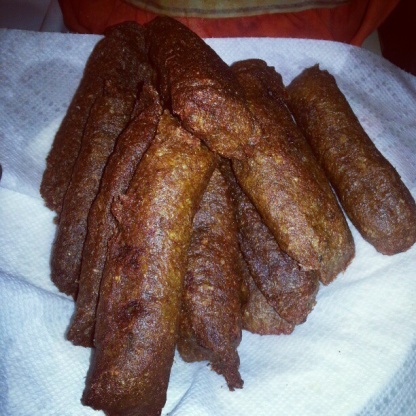 This recipe is used in conjunction with my Puerto Rican Arroz Con Pollo (Rice and Chicken). This mixture is used to add robust flavor to the dish with a true Puerto Rican flair. This mixture is also fabulous when used on Muffaletta Sandwiches or on Bruschetta that has been toasted and rubbed with a raw garlic clove.

Made in conjunction with Recipe #315833... Easy to throw together with condiments I had in the house. I liked the flavor it provided to the arroz con pollo... and since I had a little left, decided to try it on a sandwich. Delicious!!! It was a little heavy on the capers for our taste, but next time, I might reduce the amount and also rinse them before using. Thanks for posting!!!
Chop green olives and pimentos, coarsely.
Place olives in a small jar with a tight fitting lid.
Add in the remainder of the ingredients and shake vigorously to mix well.