Staffordshire Oatcakes - Traditional English Hotcakes - Pancakes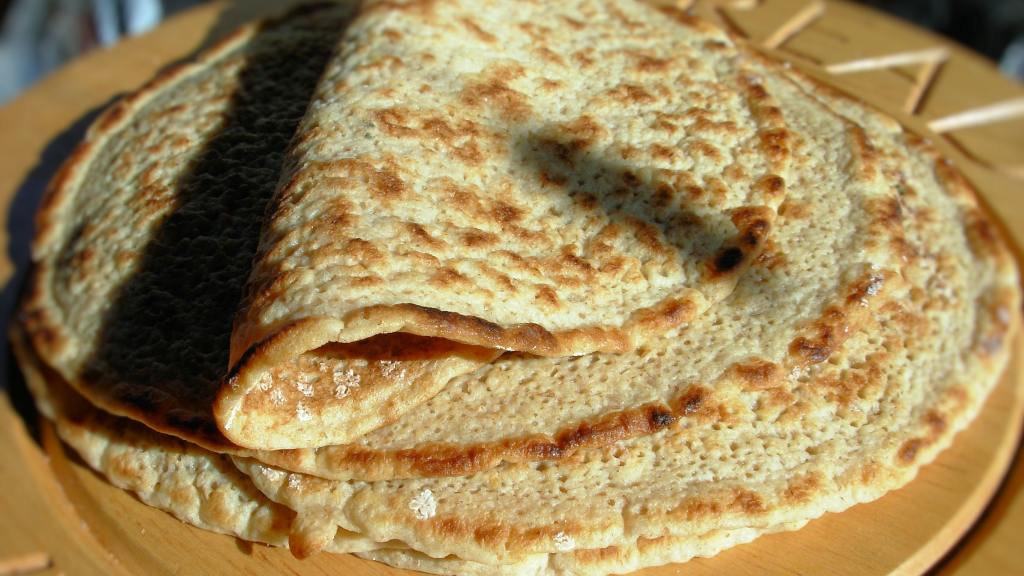 Ready In:

1hr 6mins

Serves:

Yields:

Units:
Nutrition Information
directions
Pour the milk and water in a saucepan and warm gently on the hob. This is just to create good conditions for the yeast when the batter is mixed so, as always, keep it below 30°C.
Add all of the dry ingredients to a bowl and mix together before starting to whisk in all of the warm milk and water. I was looking to get a reasonably thin batter and 600ml did the trick on this occasion. Of course, add less or more milk and water as the situation dictates. Once the batter is mixed, cover with plastic wrap and leave in a warm room for about an hour, allowing the yeast to make the batter nice and bubbly.
When it's ready, give the batter a gentle stir, smear a little butter or oil on a hot, non-stick skillet and add enough of the batter to thinly coat the bottom. Cook on one side until golden (about 3 minutes) and gently flip over and cook the other side for another couple of minutes.
Note: As oatcakes contain less flour, and wholemeal flour at that, they contain less gluten and will be more prone to tear. I'm guessing this is why people bulk them up with plain flour, but it's by no means a problem, it just means a gentler hand is required. No vigorous skillet-shaking.
This batter will yield about 6 large oatcakes. Don't just stick to savoury fillings, either. Fruit, berries, crème fraîche, syrup, ice cream are all brilliant with these pancakes.
Submit a Recipe Correction
Join The Conversation
I have been making buttermilk waffles and pancakes for many years using 2/3 old fashioned rolled oats and 1/3 flour. Now I realize I have been making a variation on oatcakes! One of my favorite sea chanteys ends with the refrain ¨Jenny get your oatcakes done.¨ I always fantasized about the song when I made the waffles. (my daughters refer to them as our ¨intestine-scraping breakfast.¨)

The best way and traditional way is to fry them in bacon drippings until they are crispy. If there isn't any then use vegetable oil it is probably better for you. You used get these from the butcher made already now they are in all the supermarkets. I make them at home (since I live in the USA) like this but add an egg it helps hold them together I think. My recipe was 50/50 oat flour, white flour, yeast, milk a bit of sugar and I add the egg usually.