Old Fashioned New England Indian Pudding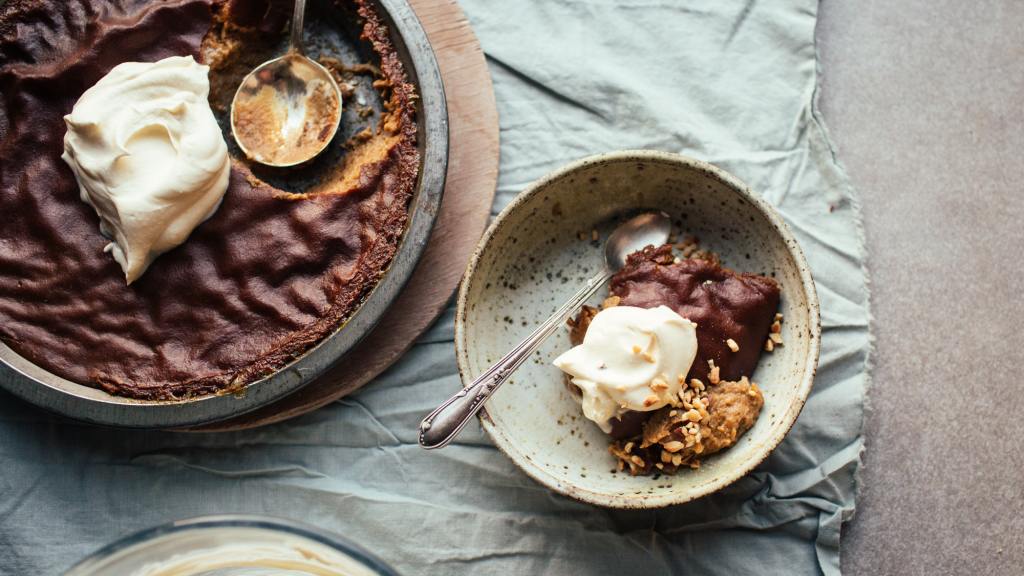 Ready In:

2hrs 25mins

Ingredients:

12
directions
Scald the milk and butter in a large double boiler. Or heat the milk and butter for 5-6 minutes on high heat in the microwave, until it is boiling, then transfer it to a pot on the stove. Keep hot on medium heat.
Preheat oven to 250.
In a separate bowl, mix cornmeal, flour, and salt; stir in molasses. Thin the mixture with about 1/2 cup of scalded milk, a few tablespoons at a time, then gradually add the mixture back to the large pot of scalded milk. Cook, stirring until thickened.
Temper the eggs by slowly adding a half cup of the hot milk cornmeal mixture to the beaten eggs, whisking constantly.
Add the egg mixture back in with the hot milk cornmeal mixture, stir to combine.
Stir in the sugar and spices, until smooth. At this point, if the mixture is clumpy, you can run it through a blender to smooth it out.
Stir in the raisins (optional).
Pour into a 2 1/2 quart shallow casserole dish.
Bake for 2 hours at 250.
Allow the pudding to cool about an hour to be at its best. It should be reheated to warm temperature if it has been chilled. Serve with whipped cream or vanilla ice cream.
Join The Conversation
The beyond-yucky flavor of molasses is quite strong in this recipe. If you like the flavor, go for it. Otherwise, hit the "delete" button on your computer. (FYI - if you've never tasted actual molasses, odds are you won't like it, explaining why recipes rarely ever call for it ). Think I threw out over half the batch I made.