Basic Marinated and Baked Tofu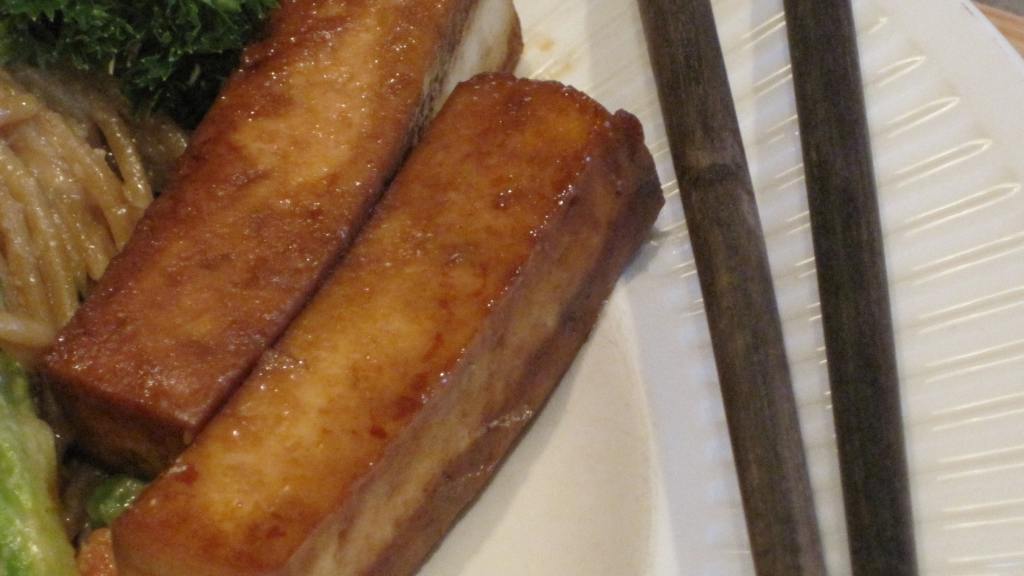 Ready In:

50mins

Ingredients:

4
directions
Wrap the tofu in paper towels and press under a heavy skillet for 15 minutes. If it's still pretty wet, replace the towels and press it again.
Mix the soy sauce, vinegar, and oil in a container that is small but big enough for all the tofu.
Cut the tofu in half inch slices and place in marinade.
Turn it over after about 15 minutes.
Preheat oven to 350°F.
Wipe some of the oil from the marinade on your baking sheet.
Arrange the tofu slices in one layer and bake for 15 minutes.
Turn them over and bake another 15 minutes.
Join The Conversation
OMG this is so good. I used low sodium soy sauce and added 1/4 cup water as some reviewers said this was too salty. I loved it. Even ate the leftovers cold. I could have eaten the whole 16 ounces in one sitting easily, but thought I probably better not. I also didn't add any oil, as I didn't have sesame oil, but will add it next time. Can only make it better.

 

I have to agree with the other reviewer in that this dish was way too salty for my taste. I didn't realize that the tofu (we used extra-firm) would soak up the majority of the marinade. If I make this again I will water down the soy sauce or use the low sodium kind. I sprinkled the baked tofu with some sesame seeds and cut green onion, which made for a nice touch.

 

Wow was this salty. I love the idea of how simple the recipe is and easy to prepare. I didn't have rice vinegar so I used balsamic. The flavor was nice. But man oh man was this salty. I felt guilty giving it to my kids. I even used low sodium soy sauce. The texture didn't really change once it was cooked- which is fine for us (another reviewer mentioned that it had for them). I was attempting the tofu stick idea, but in the end I still had to cut it into smaller pieces. Thirty minutes to marinade and 30 minutes to cook is a long time as well. One hour was a bit much for me on a busy weeknight. We ate it and it filled us up. I'll be hydrating my family with lots of water for the rest of the evening though...